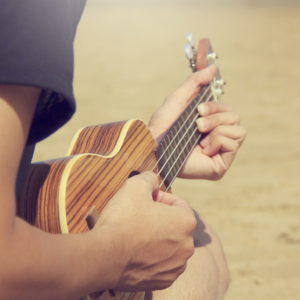 Hello.
My name is Dan, and I really enjoy talking about insomnia. =) Well, let me back up a little bit… I work as an insomnia therapist in a health care setting and treat clients/patients who have insomnia, using the best-practice intervention called CBT-I. By background, I am a licensed mental health practitioner (masters-level), and I reside on the west coast with my wife and young children (so I definitely can relate to having years of disrupted sleep).
This website came about as a culmination of several factors: 1) getting called upon regularly for sleep help by friends, colleagues, and acquaintances who find out what I do for work, 2) encountering clients who have needed less of an intensive "treatment" and more of an informal "coaching", and 3) I just really enjoy talking about insomnia. =) And to further elaborate on this point, my motivation comes from a desire to share my knowledge and expertise in an area that has such a great disparity between number of insomnia sufferers who need clinically sound advice and number of trained professionals delivering the most effective intervention, CBT-I.
So my plan is to share my observations here about what I think is the most effective way to fix your sleep problems. Some posts will be guides teaching the core mechanics of CBT-I treatment, some will be personal observations on certain topics, and others will be to highlight other resources or sleep research I find helpful. All with the goal of providing useful information that is simple and practical.
I am also offering sleep coaching consultation sessions. These are standalone sessions that are intended to be used for consultation/guidance (for example, if you are engaging in self-guided sleep training or book-guided CBT-I program), and are not actual treatment sessions. These sessions can be utilized however you need: from informal to structured, from specific questions about your sleep issues to a more general CBT-I discussion. Again, my mission is to spread research-based sleep principles to help as many people as possible.
Lastly, if you've noticed a lack of personal photos and a detailed biography, it's because by training (mental health code of ethics) and by disposition (I tend to be a private person) I have come to be very protective of my clients' and my own privacy, especially online. So while you won't find me on social media, I'm glad you stumbled on my site and hope you'll gain a lot from what I'm sharing. And we may even meet one day via telephone if you should ever need a sleep coaching session.
Want a place to start? How about learning a little more about insomnia, or about the biological processes that regulate sleep.
Thanks for visiting!
Dan